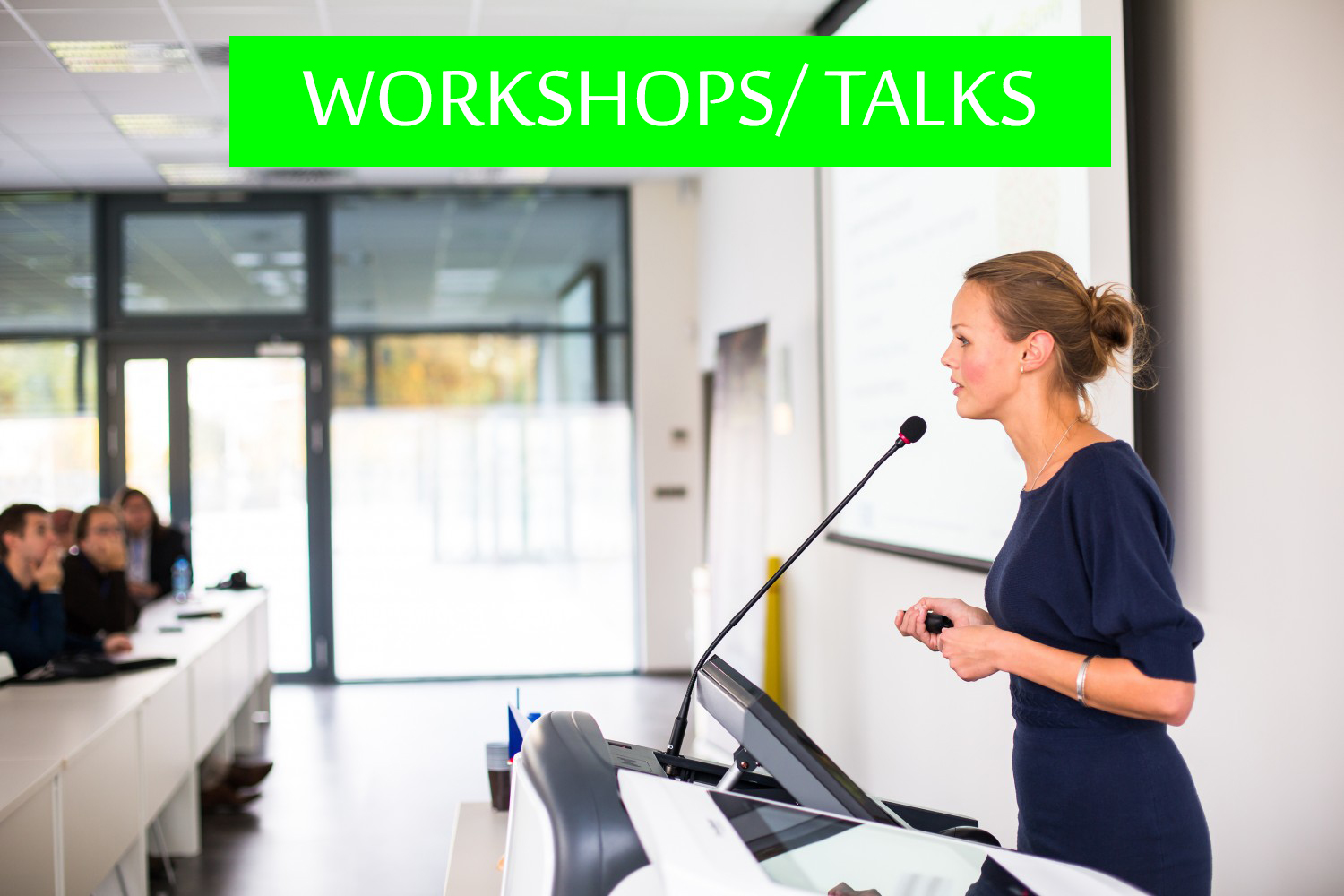 Click edit button to change this text.
New Vegan / Student Talks
12pm – 10 Steps to Going Vegan by the Vegan Approach
Are you thinking about going vegan? Have you tried being vegan before but come across some challenges? Are you a new vegan? If the answer is yes to any of these questions, then please join us at our workshop. During the workshops we outline our 10 simple steps to start you on your vegan journey including what to buy, where to eat, and how to deal with family and friends. We will also answer any questions you have about going vegan.
1pm
2pm
3pm
4pm
Health and Nutrition / Environmental Talks
12pm – Hydroponics & Micro Greens – Let's Get Growing! by Growing Better
Growing Better is a social enterprise urban farm supporting people with mental health challenges. This year we will growing micro greens hydroponically in a shipping container. Our presentation will be mainly educational – how to build simple, very low cost hydroponic systems and grow micro greens at home; the nutritional benefits of micro greens and how to make healthy tasty drinks from micro greens
1pm – Health Benefits of a Whole Food Plant Based Diet by Vegan Cyclist Mick Walker
It is entirely unacceptable for humans to exploit animals in any way whatsoever – whether for food, other products, such as leather, or for entertainment.
The idea of not eating meat is nothing new – Pythagoras was an early advocate of a plant-based diet – but so many of us were brought up to believe that the maintenance of health and fitness can only be achieved on a diet based around animal protein.
We now have incontrovertible evidence that this is entirely incorrect – indeed it is becoming clear that the healthiest of diets is a Whole Food Plant Based Diet.
This means a diet based 100% on plants – and they should be consumed in a form that is as close as possible to how they were grown and harvested. It should include little, if any processed or refined products – for example, no added sugar or oil.
In this talk, I will outline some of the evidence for this and look at some top athletes who live on a plant based diet.
I will also explain exactly what should be included in such a diet on a daily basis.
2pm
3pm
4pm
Yoga Classes
12pm – Vitalising Vinyasa Yoga by Naomi Chavasse
This workshop will be focused on poses and sequences that will energise you and get your heart pumping. After lots of fun and flowing we will take the pace a little slower and finish with a relaxation to harvest all the energy we have built leaving us refreshed and revitalised. All levels welcome, from complete beginners through to seasoned yogis. Expect to stretch, strengthen and most of all have fun.
1.30pm – Bums Session by Cavalli Online Fitness
2pm – Detoxing Twists by Naomi Chavasse
In this workshop we will be working on poses that detox and cleanse the body by stimulating, massaging and oxygenating muscles and organs within the body. We'll be twisting and turning our way through the class incorporating all forms of poses from balances to seated postures. All levels welcome, there will be something for everyone.
3pm – Laughter Yoga session
4pm
Cookery Demos
12pm
1pm
2pm
3pm
4pm
Viva! Talks
12pm – Why You Don't Need Dairy By Tony Wardle, Associate Director, Viva!; editor of Viva!Life magazine
Is it natural to consume milk after weaning? Indeed, is it safe to consume cow's milk at all? Tony explores the many health issues and new research showing why dairy is linked to cancers; how natural growth hormones in milk affect us and what are the dangers of milk protein and saturated fats? Also, if we don't consume dairy where should we get calcium? With free materials to help you go dairy-free for this talk only.
1pm – The Safety of Soya By Veronika Powell MSc, Health Campaigner, Viva!Health
Debunking the bunkum – and there's lots of it! Is soya a superfood or health risk? Find out the latest, accurate information
2pm –  Dairy, Beef and Bullshit By Tony Wardle, Associate Director, Viva!; author of Diet of Disaster & editor of Viva!Life magazine
Eating meat and milk is a main cause of the 15 degenerative diseases that kill most of us. It also destroys the global environment. And yet politicians, media, royalty and gentry all encourage us to keep on consuming because they do nicely out of it
3pm –  Veganism On The Map, How Do We Best Represent It? By Martin Menehan aka Vegan Geezer 
Exploring how veganism has become established within the mainstream, how it is viewed by others, and the different forms of advocacy/activism we are choosing to use and what can be strategically more effective.
4pm – 
Animal Welfare and Education Talks
12pm
1pm – Barefoot Bitless and Whipless A Vegan Approach to Horses
Pendal Spring Song our beloved horse has been the guide, teacher and mentor on this incredible journey between human and horse to veganism. This book is shocking in it's honesty but very inspiring. This book views the horse as sentient being and is the fore runner of a movement which is awakening all over the world as the new breed of horse guardians are stirring up a revolution and kicking back against the cruelty and ignorance dominating the horse world. It is estimated that by 2050 we will be living in a world containing 10 billion people and in an ideal utopia the author would like to see all animals released from domestication and slavery and given the right to reclaim their freedom and wildness. The truth is that this may not be possible …. As the human population explodes and land resources become more depleted we must therefore progress forward to a world where all have equal rights and where there is no speciesism. Horses are the link to a better world because of their sensitivity and healing powers and this is the story of how one horse, Pendal Spring Song, has started that journey towards liberation and a non-violent world.
2pm
3pm – Positively vegan for life by Maggie Lister, Vegetarian for Life
Veganism is a key part of a considered and compassionate lifestyle. This talk will empower you to speak about veganism positively to friends and family, answering even the most awkward of questions with ease. Also find out what you can do to support the entire vegan community, especially those in vulnerable positions such as supported living and hospitals. Delivered by charity VfL's Roving Chef.
4pm
Live Music
12pm – Arwen
1pm – One Million Motors
2pm – Emily Toward
3pm – Leeds Folk Fiddle Group
Other
2pm – Laughter Yoga flashmob
4pm – Speed Dating – Come and join our informal speed dating session to meet great like minded vegans!